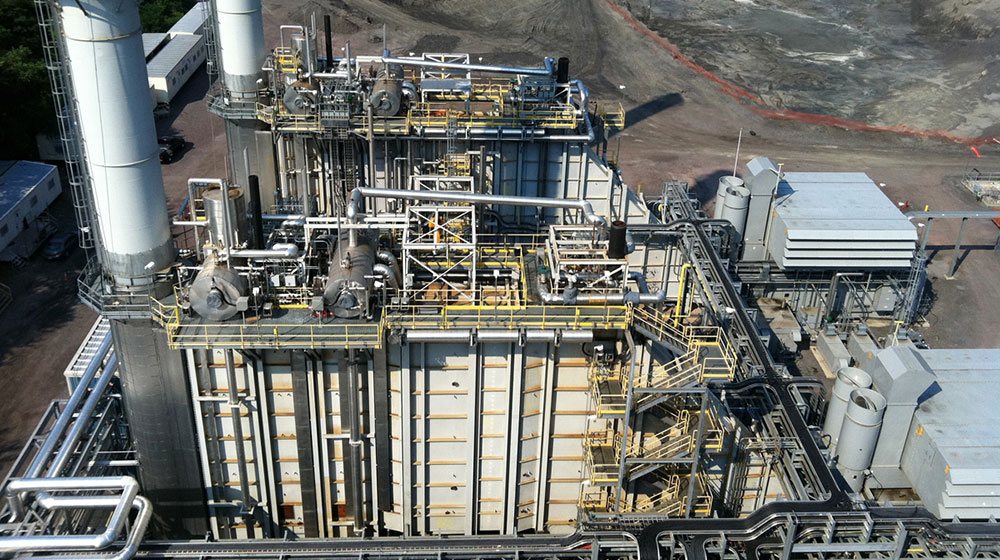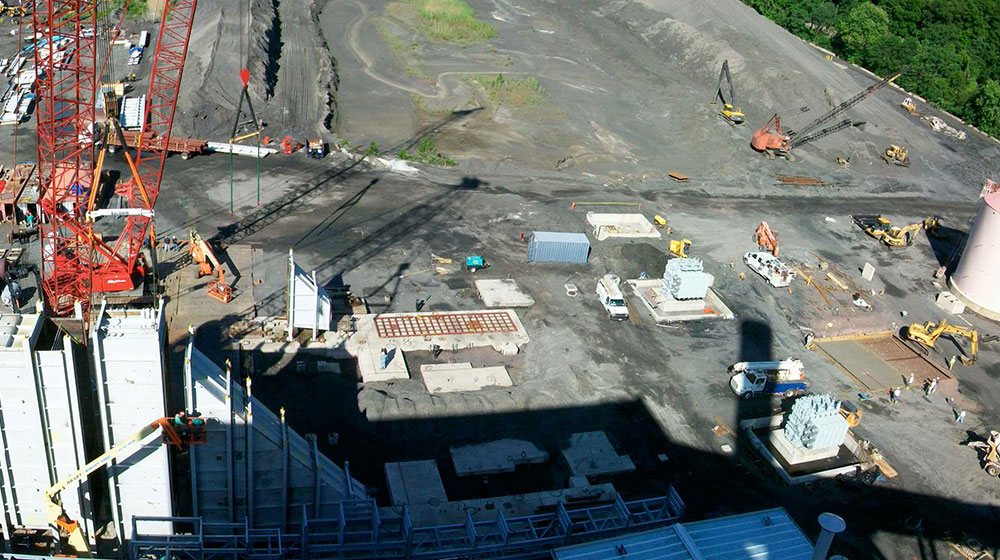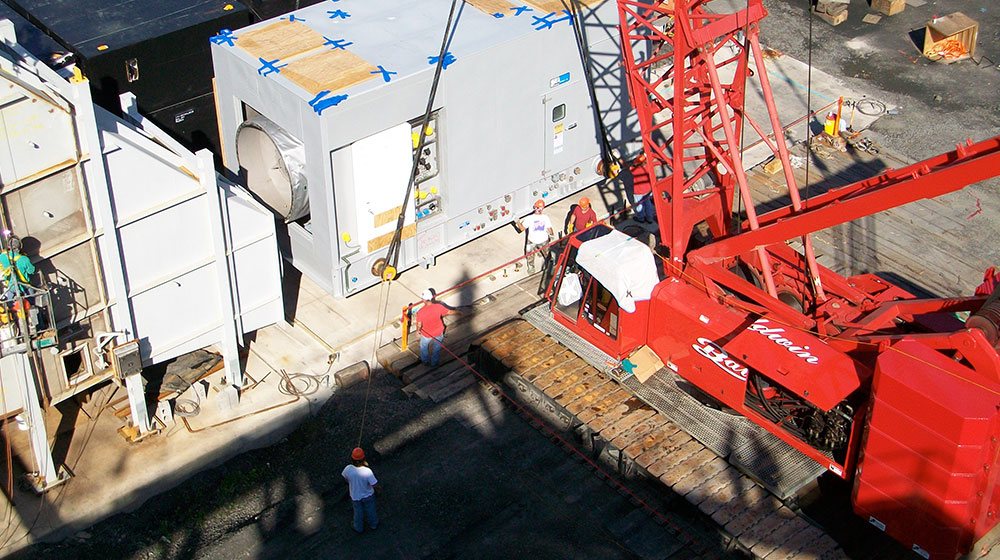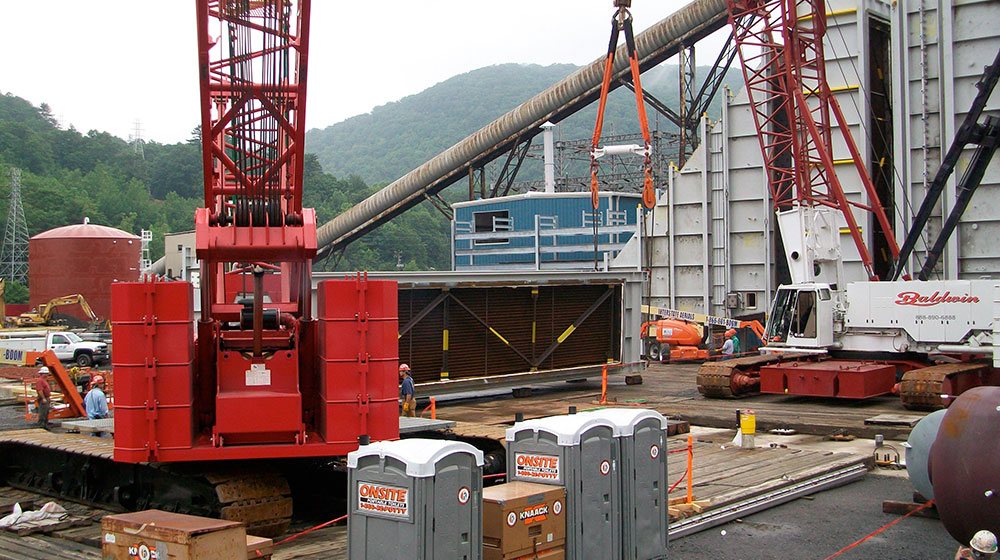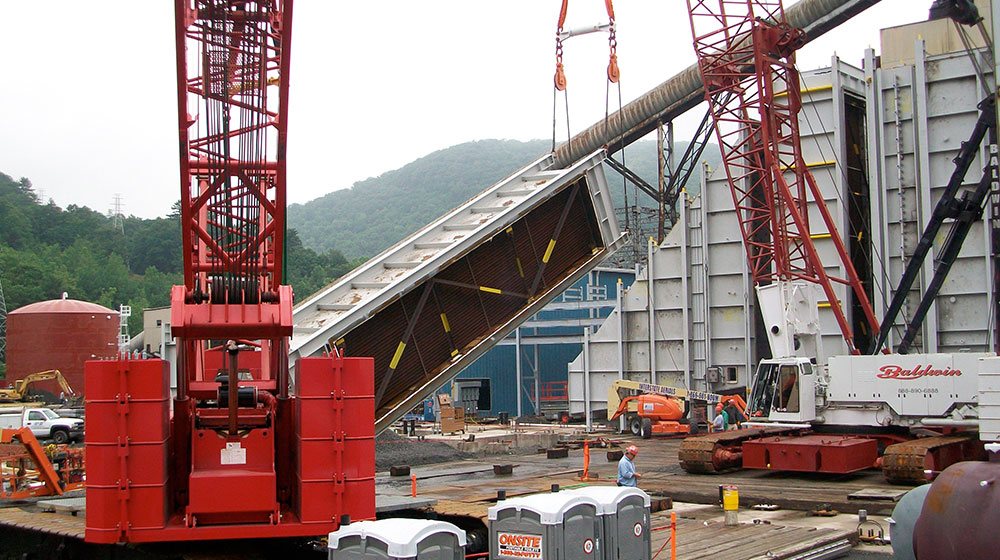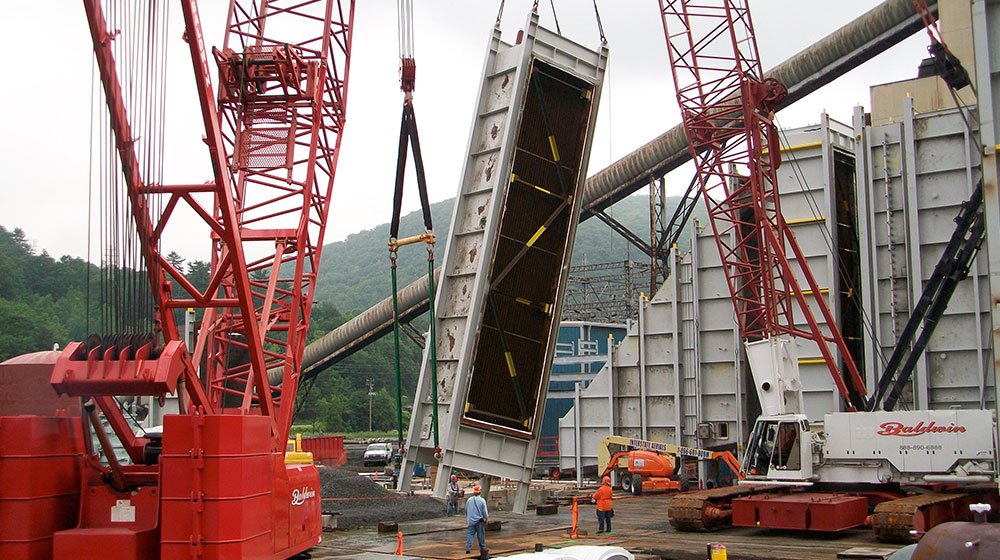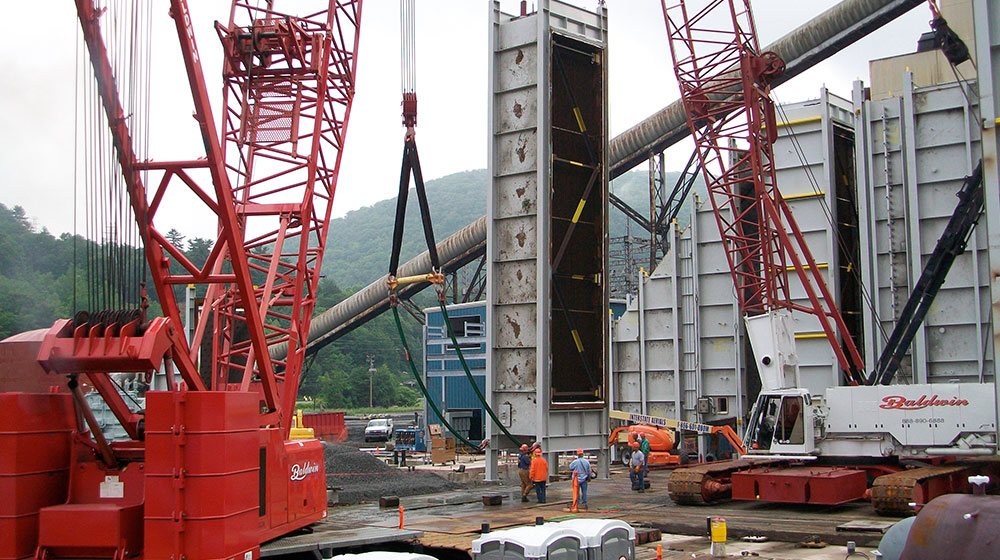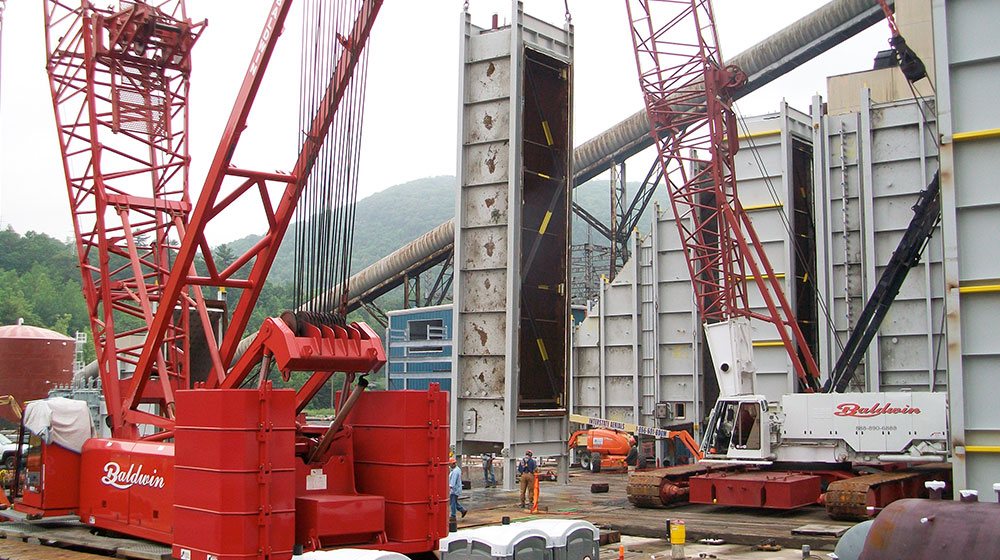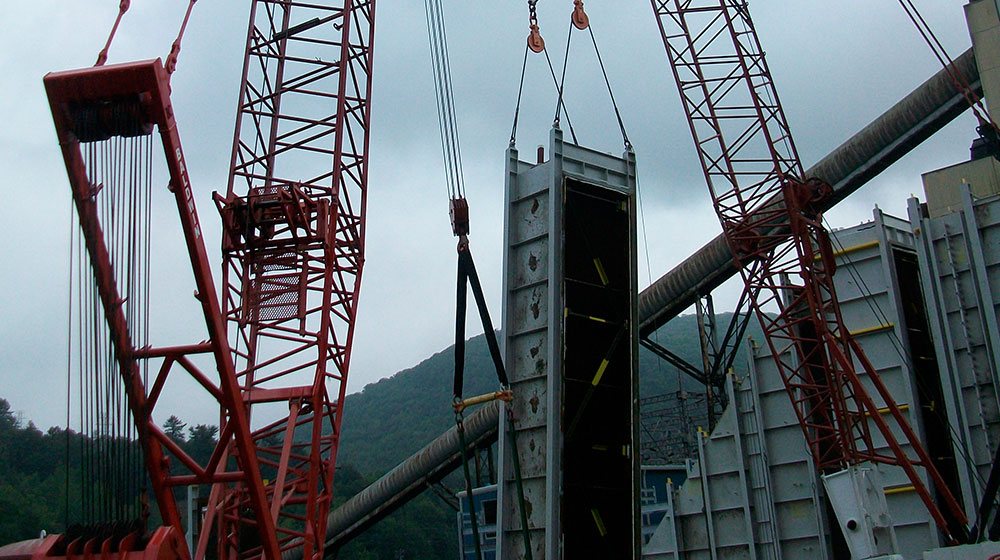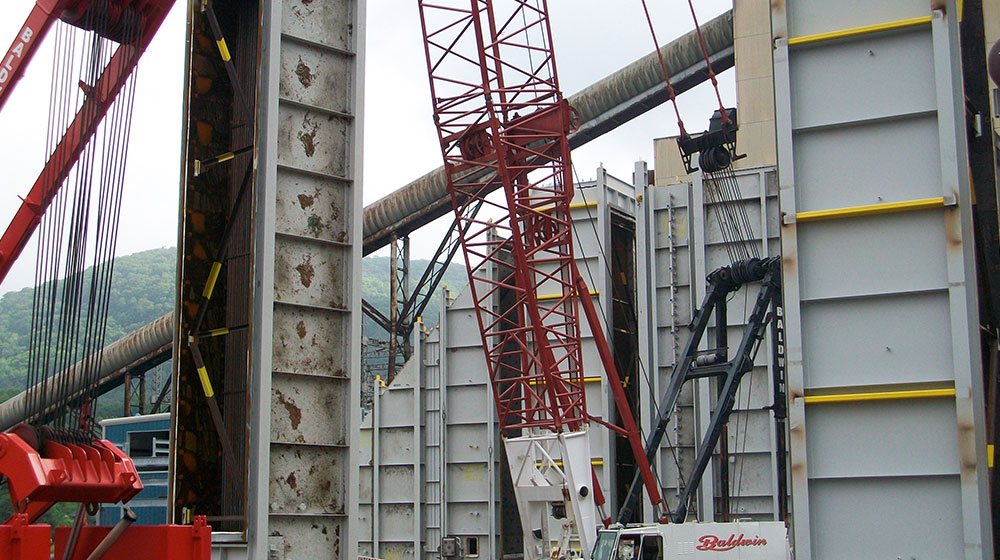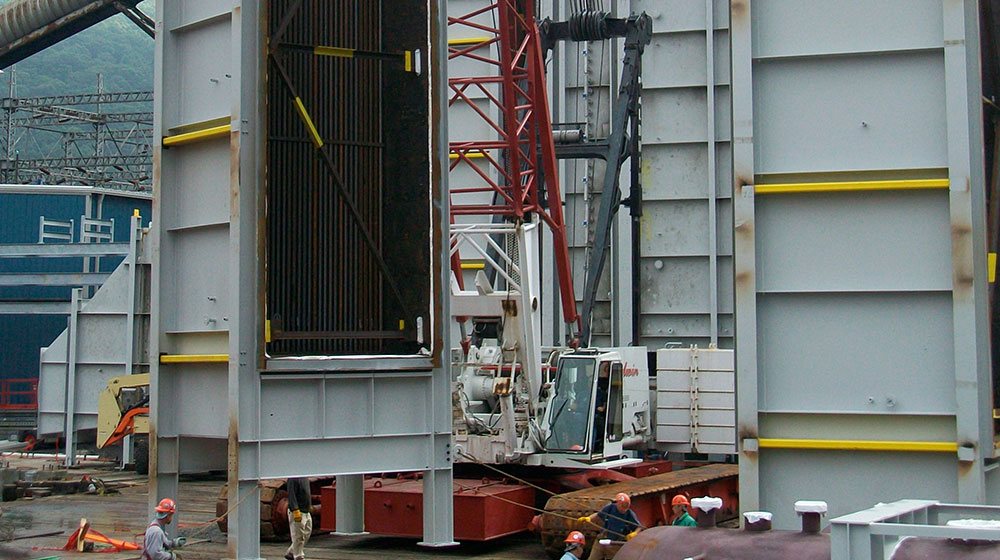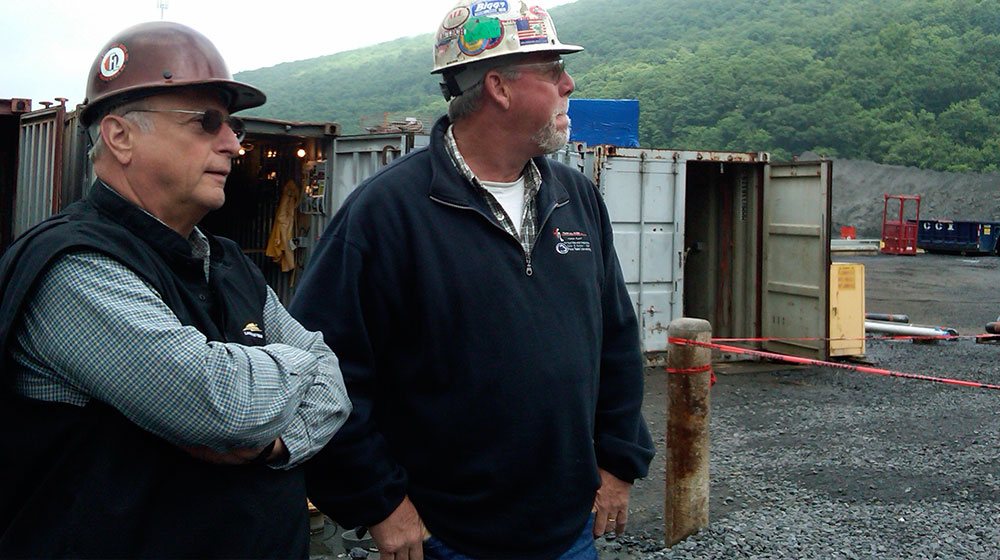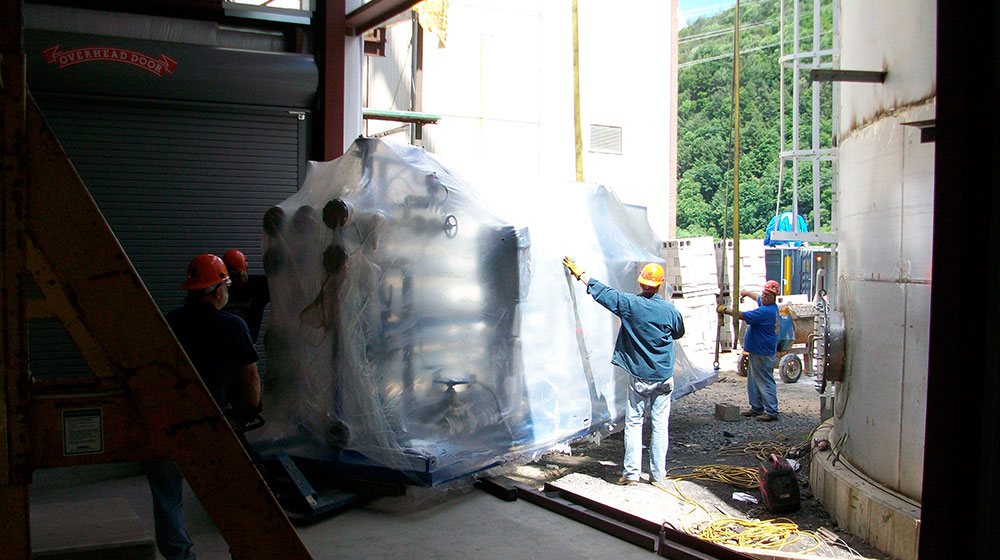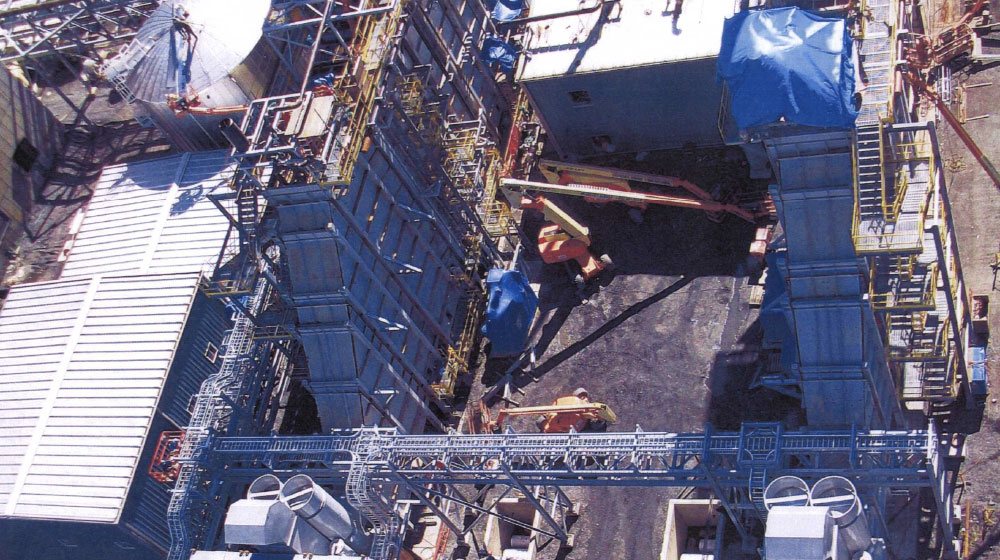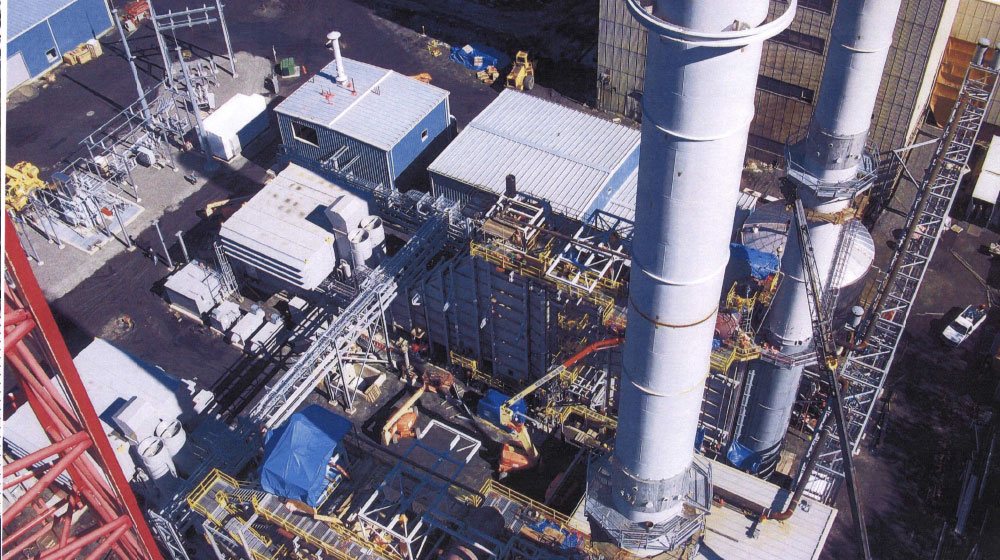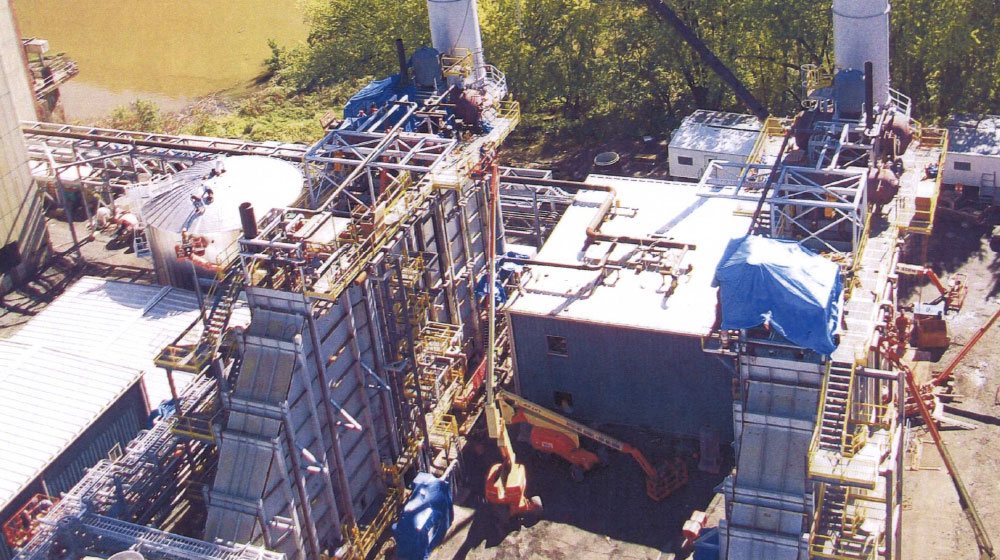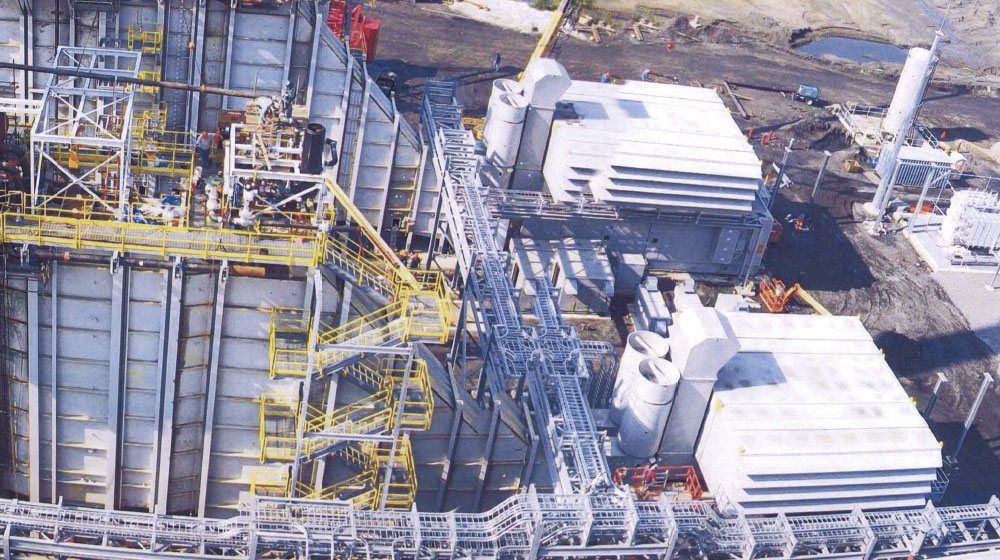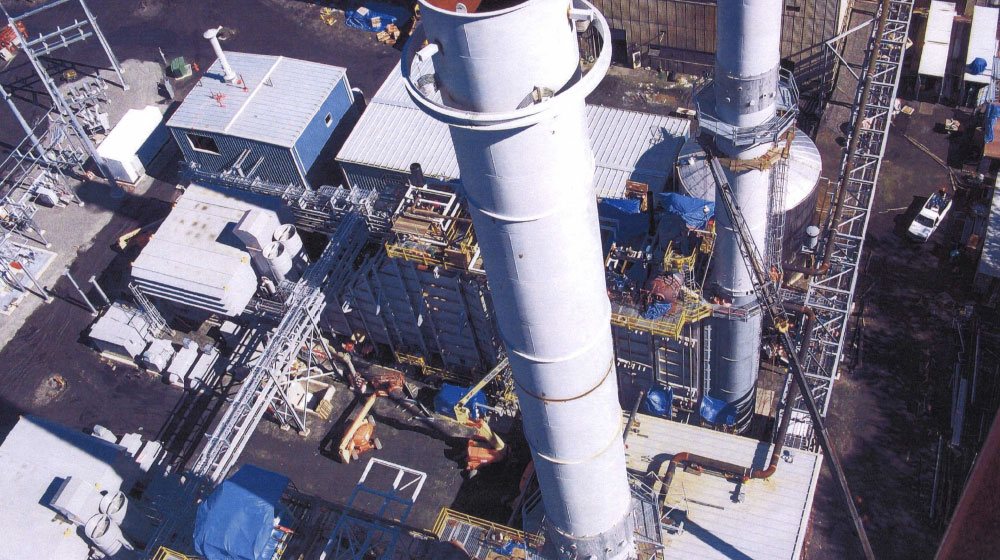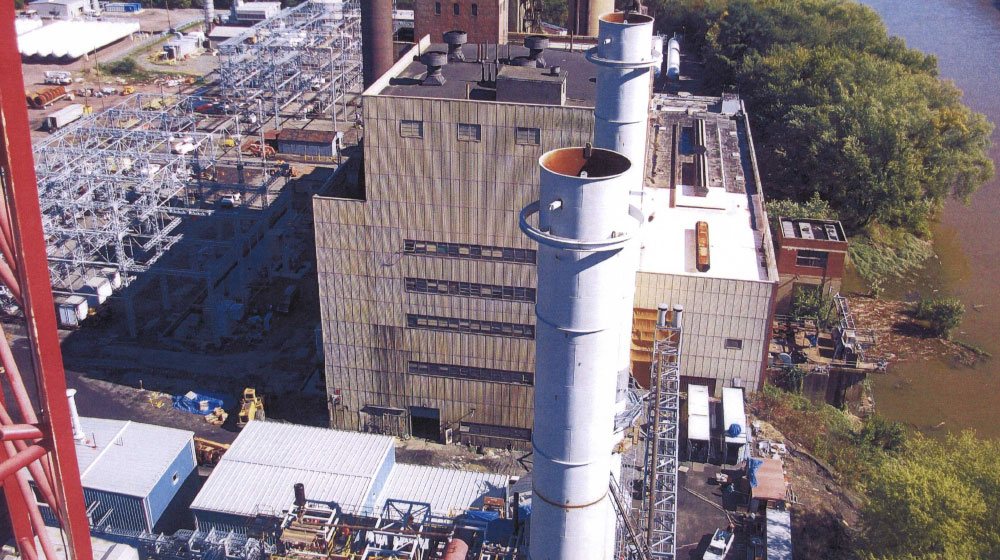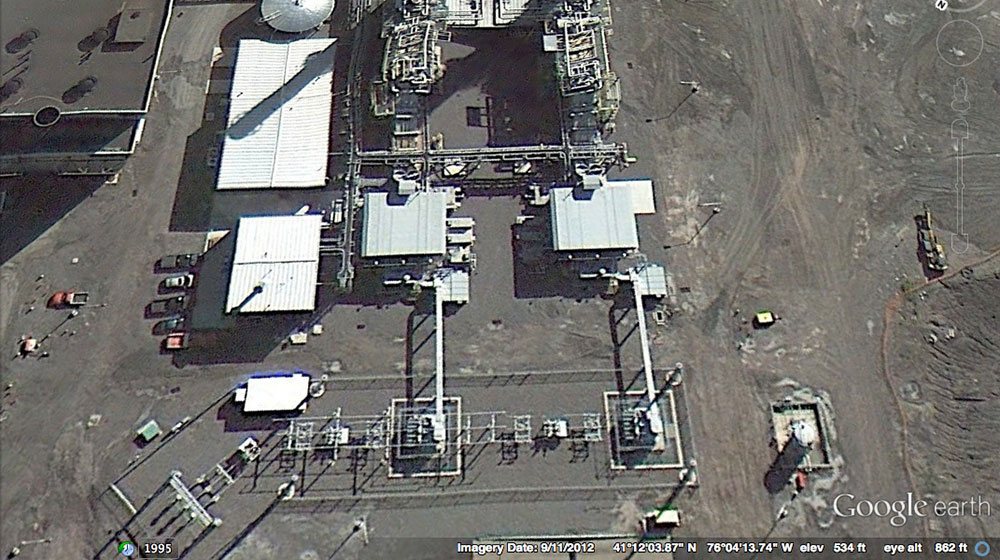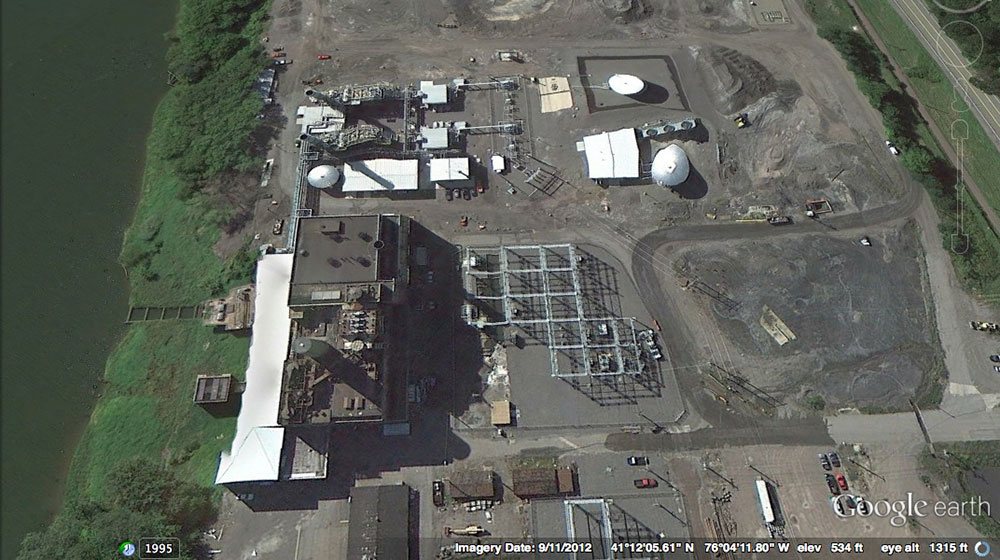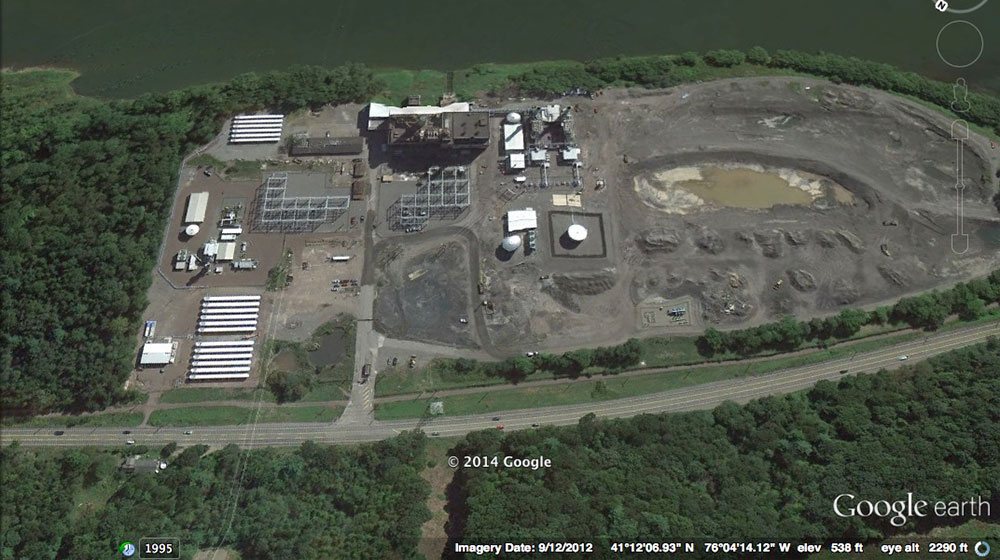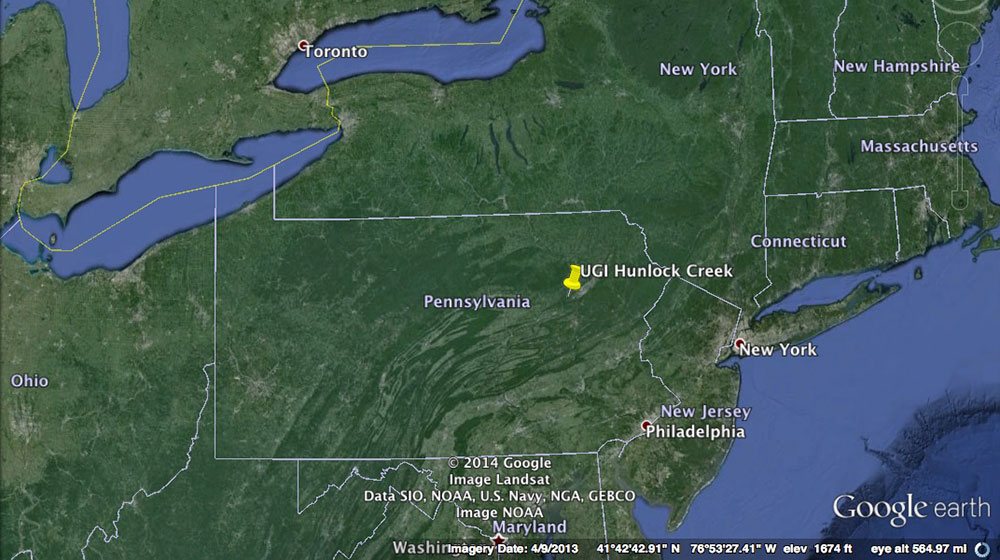 PROJECT OWNER
UGI Energy
PROJECT NAME
Hunlock Creek Steam Station Repower Project
LOCATION
Hunlock Creek, PA
ROLE
General Contractor
PROJECT YEARS
2011-2012
UGI Hunlock Creek Power Station
Frank Lill & Son, Inc. was awarded a general contract to complete the repower and expansion of an existing 50 MW coal fired power plant located on the Susquehanna River in Hunlock Creek, Pennsylvania. Our project scope consisted of the complete Mechanical & Electrical construction of a new combined cycle power plant and the repowering of an existing steam turbine.

The new facility utilizes (2) new GE LM-6000 combustion turbine generators, coupled with (2) Victory Heat Recovery Steam Generators. In addition to the power island installation, Frank Lill & Son installed (1) 30,000# St./Hr. auxiliary boiler complete with auxiliary equipment. The project site required extensive upgrades as part of the repowering, which meant all new fuel storage facilities, feed water system, water treatment systems, and extensive pipe bridge erection.

With regard to the repower portion of the project, Frank Lill & Son, Inc. provided all new steam supply and exhaust piping to the existing 50MW steam turbine. This required the revamp and installation of a great deal of new and associated above ground piping and electrical for the Steam Turbine Generator.